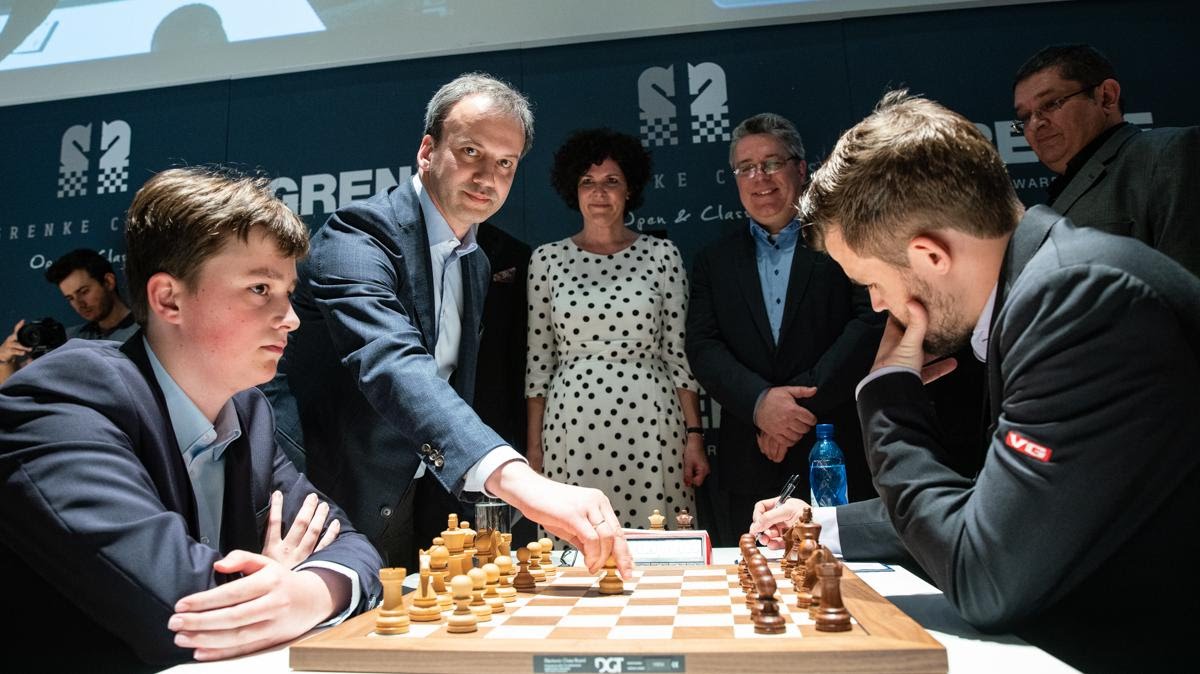 Grenke Chess Classic
Grenke Chess Classic is an elite chess tournament held in the German cities of Karlsruhe and Baden-Baden and sponsored by Grenke AG. It has been held annually since 2013, with the exception of 2016.
Magnus Carlsen started the Grenke Chess Classic in Karlsruhe, Germany. The world champion defeated IM Vincent Keymer in a marathon game in which the 14-year-old put up a great fight.
Carlsen needed six hours and 42 minutes to beat an opponent half his age and 329 Elo points lower rated. That, and the fact that Keymer had a promising middlegame position and later was close to a draw, showed the talent of the 14-year-old International Master.
Click here for results and standings