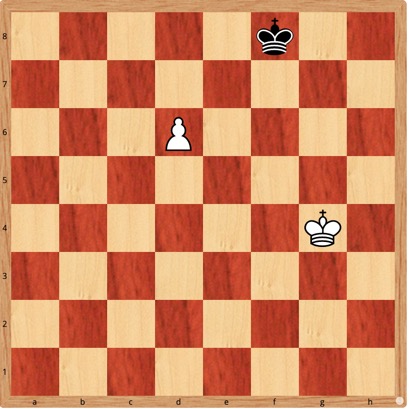 End Games: study carefully !
End games are a crucial part of chess. You have to master them to move forward and start winning matches.
You can start with the simple King vs King+Pawn, as per picture. You can train, and find a detailed explanation of the solution on this website.