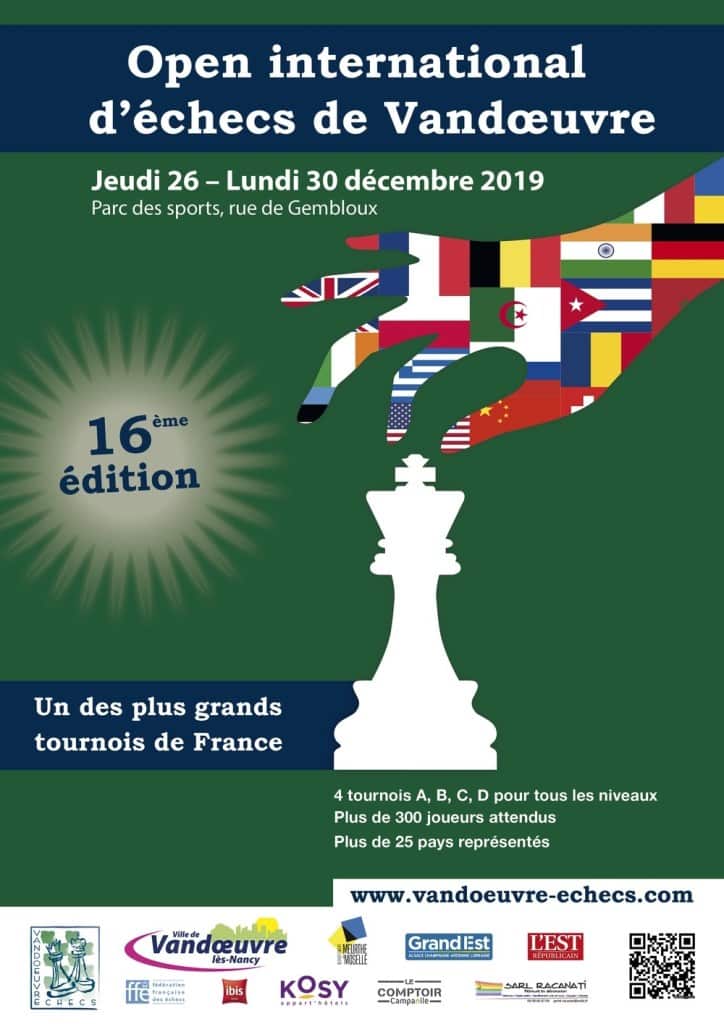 Coming up - Open International d'échecs de Vandeuvre - 26-30 December
Are you ready for the biggest Christmas tournament in France ?
About 300 players from 20 different countries, 40 Masters and Grandmasters had been part of our previous event !
Even more of you players for this 16th edition !
4 different tournaments.
Have a look at this website if you wish to register; there are already some players from Luxembourg who registered !