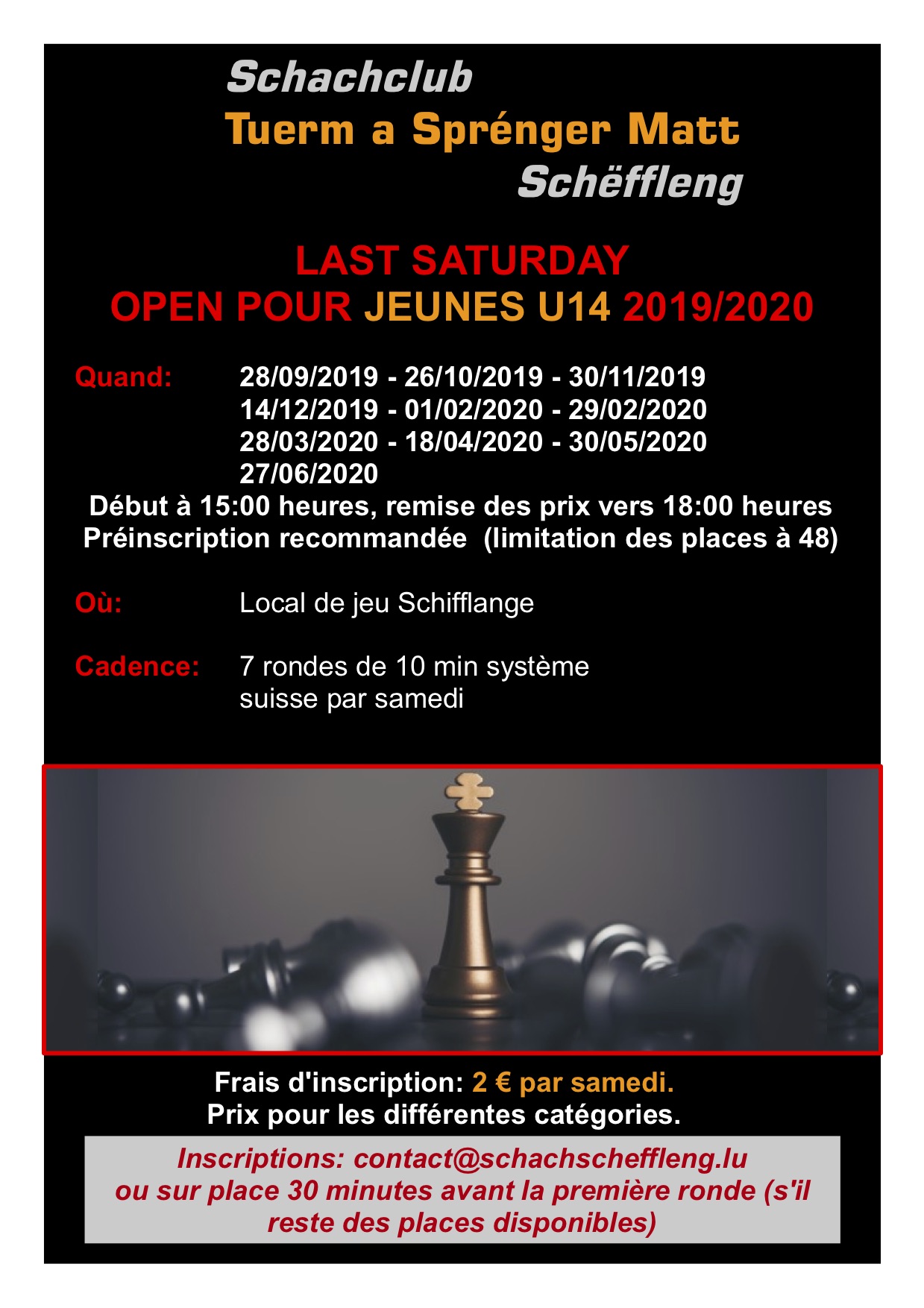 Chess results - Open Jeunes Schifflange 30 November 2019
As per the photo, this casual event occurs every last Saturday of every month.
Today, Nicolas Bourg won the tournament, out of 25 participants, scoring an amazing 6.5/7

Great result from Darius Neshvad (only 6 year old !!) who finishes 12th, with 3.5/7

Next date: 14th December...Come and try it, don't be shy.