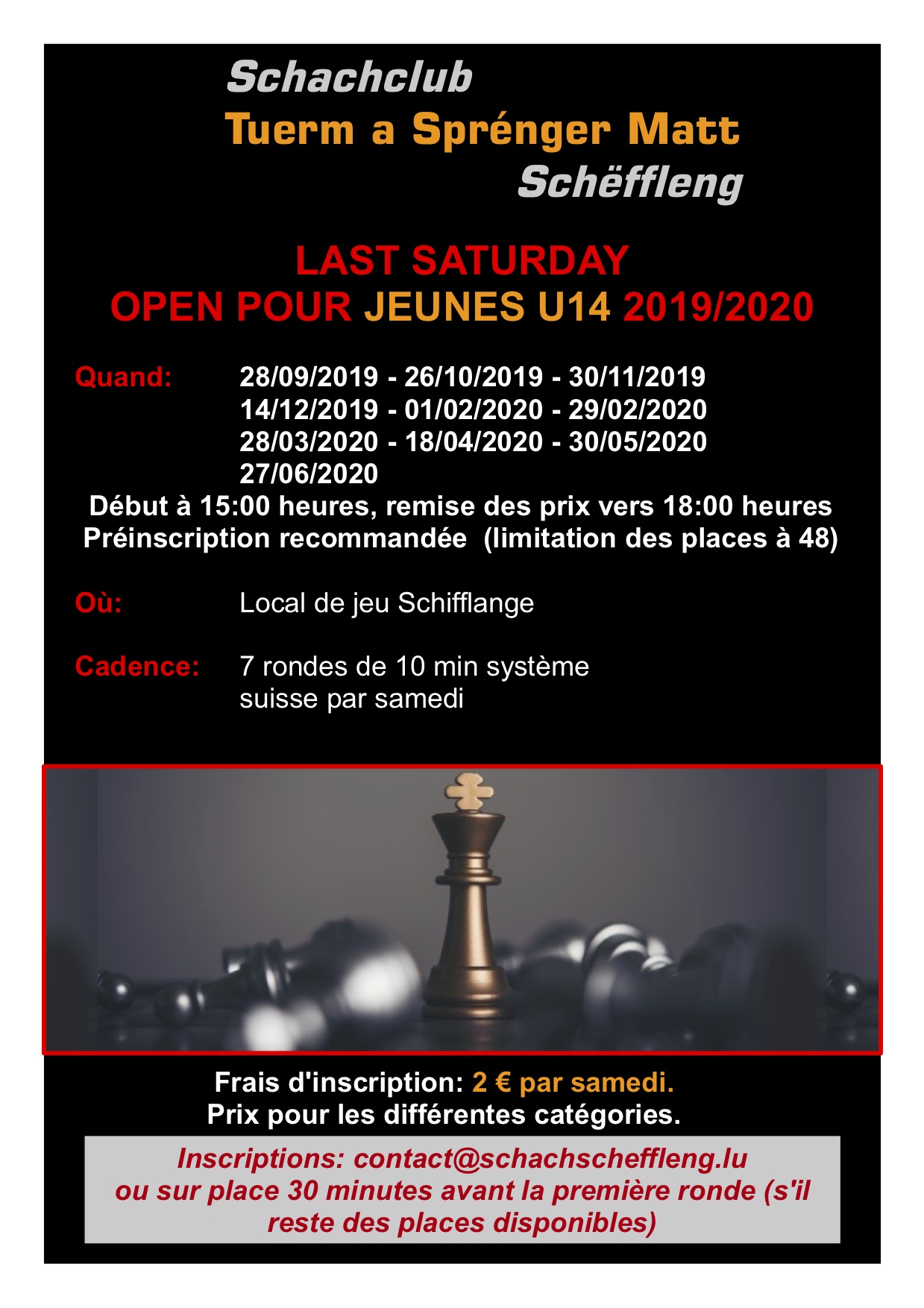 Chess results - Open Jeunes Schifflange 29 February 2020
Very good atmosphere in Schifflange this Saturday 29th February, with no less than 48 participants, fighting over 7 rounds of 10 minutes.

Konstantinos Basinas complete a nice 7/7 to win the tournament.

For Strassen, Nicolas Bourg finished 5th (5/7), Adrien Devitt was 8th (5/7), Darius Neshvad 30th (3/7) and Jaime Soler 31st (5/7).

Well done everyone.

Next tournament: 28th March, 3pm. Feel free to join !