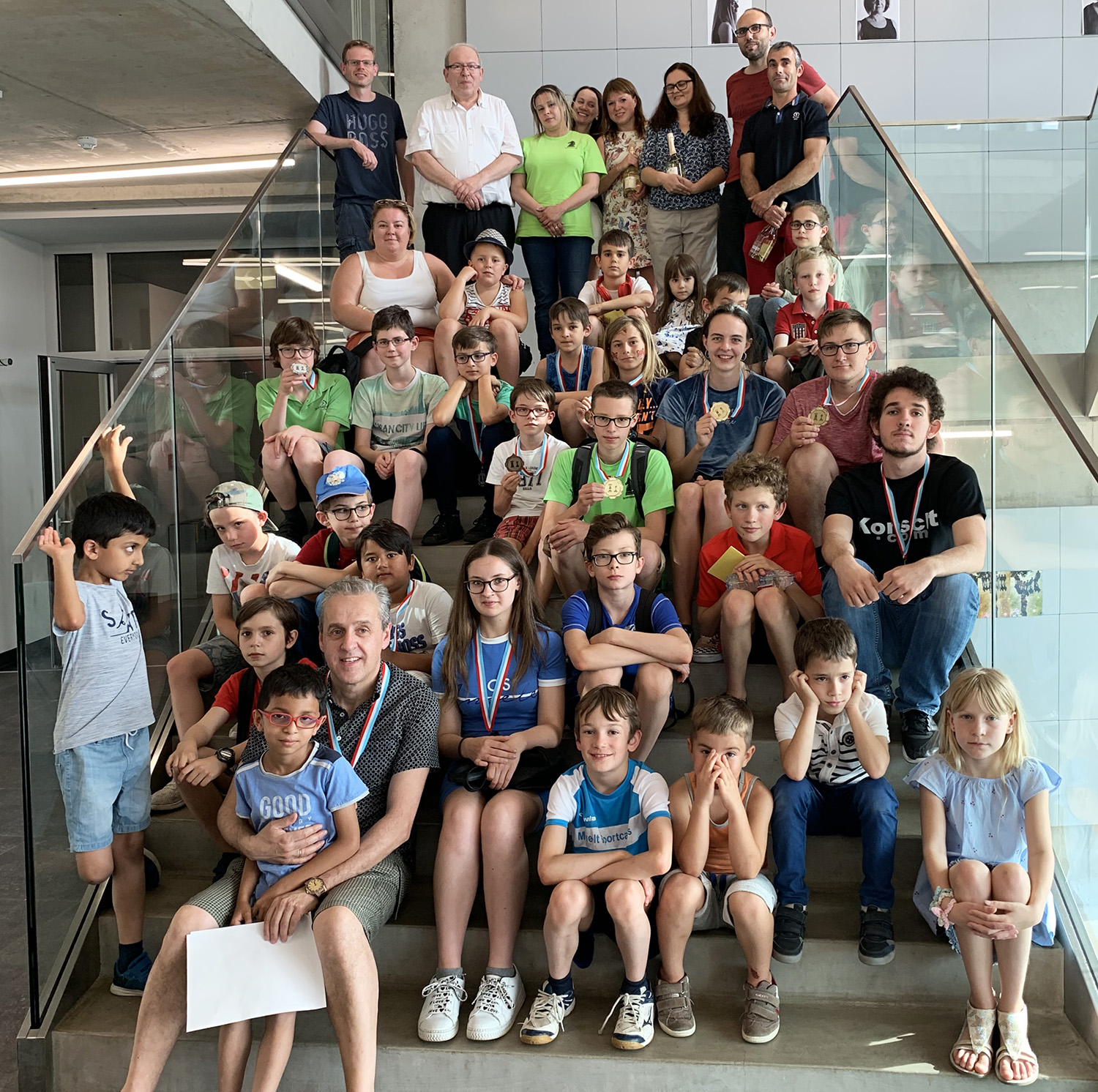 Chess results: National Rapid Chess U20 TEAM Championship - 23rd June 2019
It is with great enthusiasm that our club has managed to show up with 3 teams to the "Rapid Echecs par Equipes U20" in Differdange on National Day. 10 teams competed in a Swiss Round system, and it was a pleasant atmosphere, with perfect organisation as usual.

Strassen 1 was composed of: Nicolas Bourg, Adrien Devitt, Ayanna Bali, Ido Somekh
Strassen 2: Davide Paduano, Aaryav Bali, Marina Maklufi, Aadhav Muralidharan
Strassen 3: Daniil Volkov, Anand Muralidharan, Nina Bourg, (Tharun had to pull out unfortunately)

Differdange has managed to keep the title acquired in 2018, winning 19 of the 20 games played. Second team was Echternach, whose team was composed of the Burdot siblings. Third came Bonnevoie.

Strassen 1 managed to scrape the 4th place, whilst Strassen 2 finished 8th and Strassen 3 finished 10th.

Players, parents, our club manager Irina, and our coach Alex Sorras, are all very proud to build the foundations of the club, to help children grow and to gather in a very nice atmosphere. We will keep working towards a stronger club in the coming season and get the children to continue enjoying the game.
Official results can be found here, and photos are here.

There was also a parallel tournament for adults, "Coupe Leon Barthel", where two representatives enjoyed a bit of challenge: Anna Bourg (whom we thank for her great job with the photos by the way!) and Sridharan Muralidharan. Well done to them!