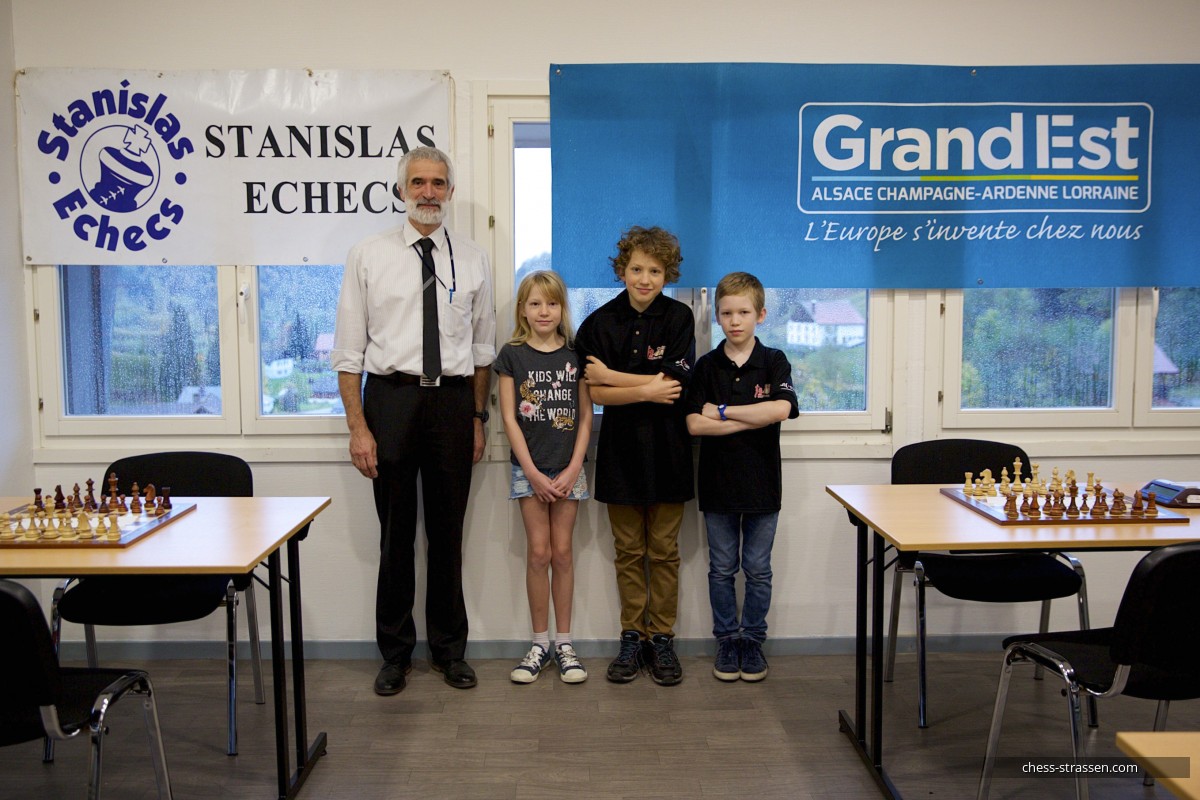 Chess results - 39eme International Open La Bresse - 30 Oct - 2 Nov 2019
The club Stanislas Echecs Nancy organised the 39th International Open of La Bresse.
The setup was very pleasant with accommodation and catering included, in the middle of the mountains, surrounded by lakes and forests. The organisers were great and the schedule was sharp. The atmosphere was friendly and relaxing. It is worth noting the professionalism of the arbiters Remi Boes and Philippe Pierrot.

There were 2 distinct tournaments:
- Open A for every player, with 7 rounds of 1h30+30s
- Open B for players with ELO<1400, with 9 rounds of 50min+10s

There were 3 players from our club.
* In Open A, Nicolas Bourg scored 3.5 points and finished 33rd/59. 
Julien Sohier, from Club 608 Paris, won the Open with 6.5 points.

* In Open B, Nina Bourg made very good use of the time for her first "long" tournament but found some tough opposition, and finished with 3.5 points (3 wins, 1 draw, 5 defeats), finishing 52nd/66.
Adrien Devitt didn't manage his time well enough, with too many mistakes in early stages, but recovered well, with 5 points, finishing 28th/66.

Adrien Kling, from Stanislas Echecs, won the Open B with 7.5 points.

Other players travelled from Luxembourg: Christian Jeitz, Pol and Jos Winkin.

Thank you to Stanislas Echecs for this great Open, in particular Rémi Boes and Philippe Pierrot (on the picture).
Follow the link for Open A results, and Open B results, and, again thanks to Anna Bourg, photos are here.