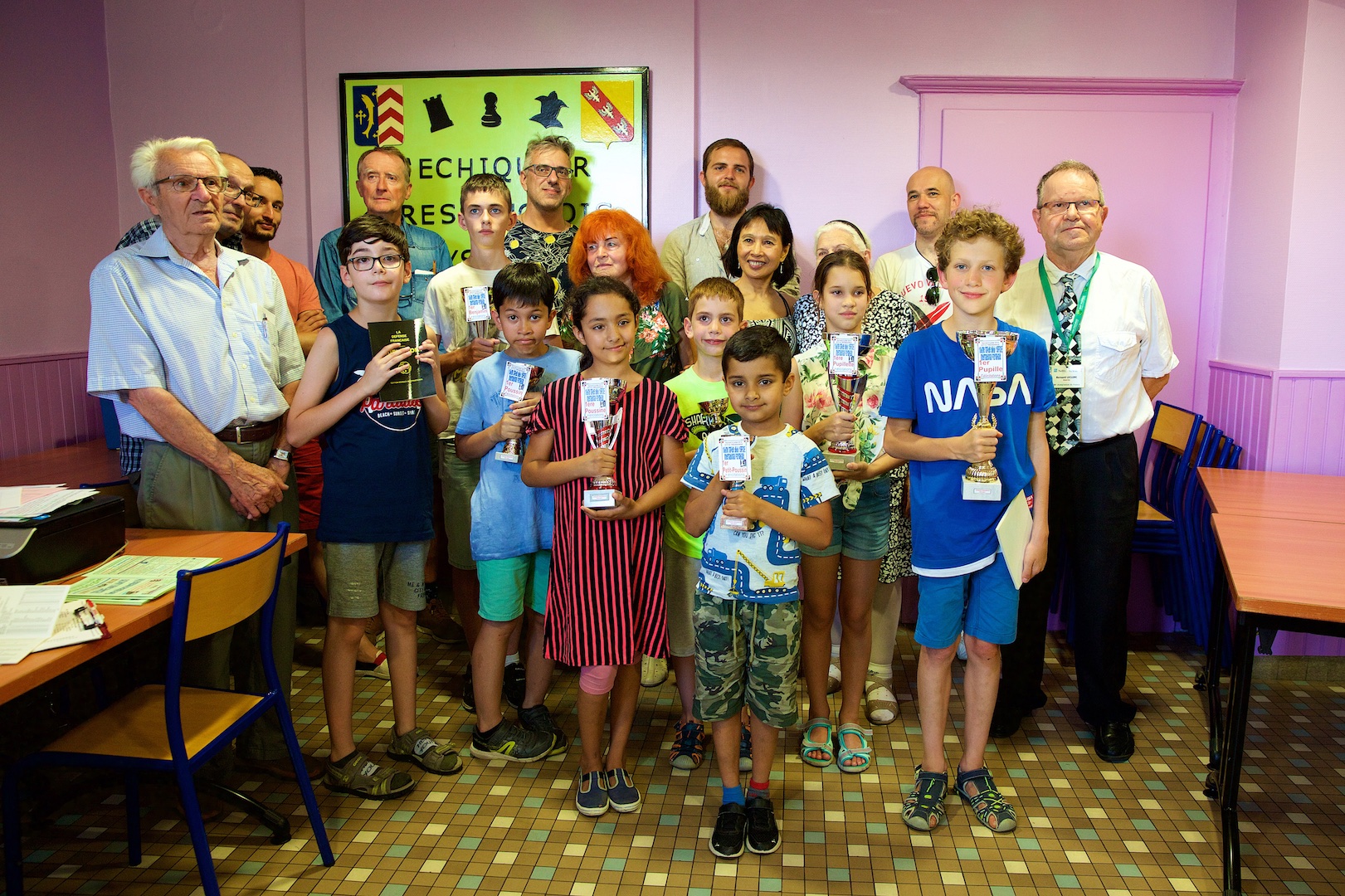 Chess results - 18th Rapid'Echecs Pay Haut Tressange - 6th July 2019
On 6th July took place another tournament in France, Tressange. This open welcomed 32 players among which 3 players from our club, in a 7-round swiss system.
Nicolas Bourg finished 11th, with 4 points (3 wins, 2 draws, and 2 defeats), also finsihing 1st Pupille (equivalent to U12 category)
Aaryav Bali and Ayanna Bali finished respectively 23rd and 24th with 3 points.

This was a highly competitive lineup given that adults and children were playing together.

Well done to the children, and a great holiday to all.
Photos can be found here. We thank Anna Bourg for her great contribution !