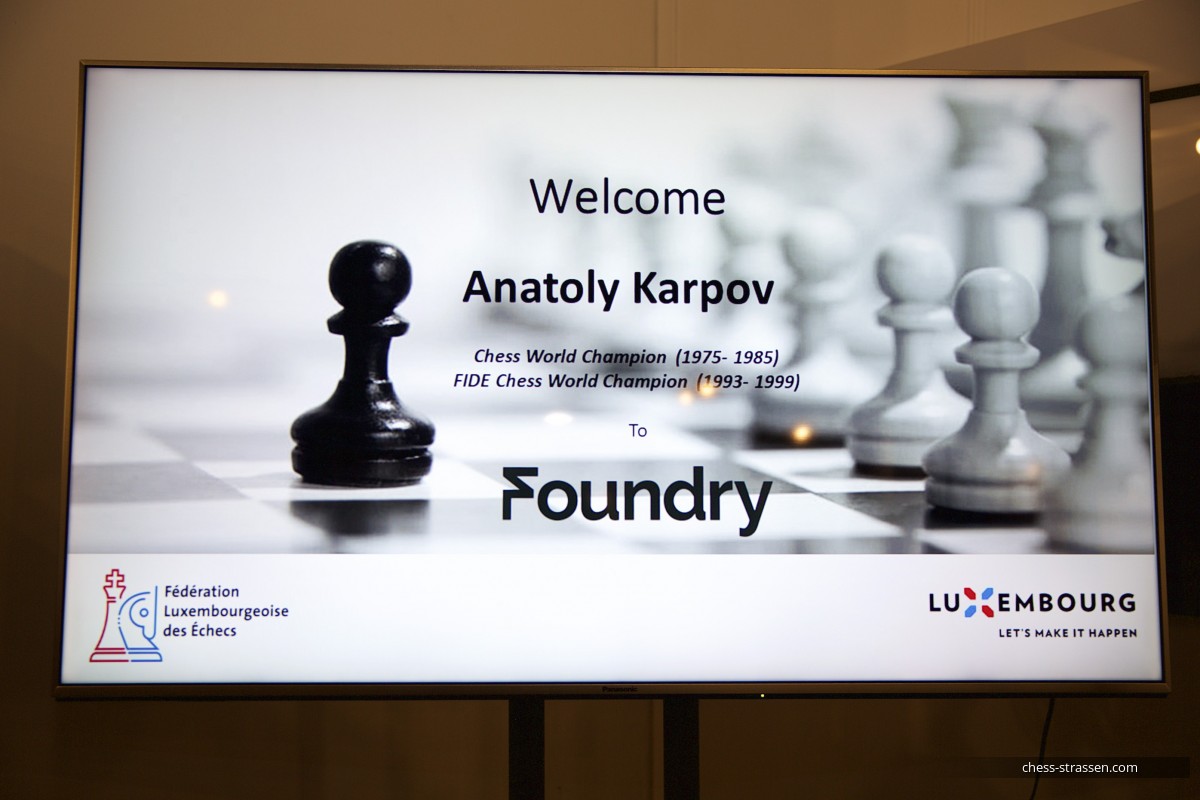 Anatoly Karpov in Luxembourg - 30th September 2019
It was a great day for chess lovers and players.
World legend, great player, former champion, Anatoly Karpov came to Luxembourg, played simultaneous games on 20 chess boards and later in the evening, held the conference.
Such an honor for us !
Thank you Anna Bourg for the great pictures !